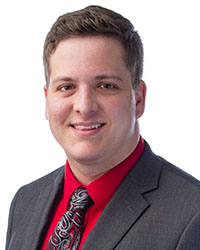 ---
FAITHFULNESS #4: Reflections on an Accident
by Aaron Linden
Synopsis: Contemplating his experiences as a paramedic, Aaron notes life's brevity and blessings, God's graciousness and our corresponding responsibility.
---
Paramedics face a wide range of situations and emotions. Of those, the ones most etched into our memories are often cardiac arrests, where a patient's heart has stopped beating, they have stopped breathing, and we must take over these normal bodily functions (through CPR, airway placements, and drugs) to try and buy time to let the body be able to take back over. I have been on several of these calls.
In the past, we went to a car accident where a two-year-old child went into cardiac arrest as a result of the collision. I was the second unit on the scene, meaning I would care for the less critical of the patients. The child was placed in the primary unit, where emergency personnel had more control over the environment and rushed to the hospital. I was left to put the mother on a backboard, get her into our ambulance, and provide care for her while we drove to the hospital.
Throughout the entire time that we were with her, the mother's only concern was for her child. The recognizable anguish in her voice and her lack of care about her own body were all to be expected—but were very different things to experience in person. Not having a child, myself, I was allowed a more intimate look at the love a parent has for their kids. Sadly, the child did not survive. As I reflected on this in the following months, it made me think of many things, a few of which I will share here.
Life Is Uncertain
There are instances in life where we are dealt crippling blows. Yet, God promises us something better beyond this physical world—that deals out pain from time to time. The psalmist David said, "I sought the Lord, and he answered me, and delivered me from all my fears" (Ps. 34:4). Jesus said, "Peace I leave with you; my peace I give you. I do not give to you as the world gives. Do not let your hearts be troubled and do not be afraid" (John 14:27). The Lord will always be there for us.
Life Is Short
No specific amount of time is promised to us. We are not guaranteed a tomorrow. "Man, who is born of woman, is short-lived and full of turmoil. Like a flower, he comes forth and withers. He also flees like a shadow and does not remain" (Job 14:1-2). "Lord make me to know my end and what is the extent of my days; Let me know how transient I am. Behold You have made my days as handbreadths, and my lifetime as nothing in Your sight; surely every man at his best is a mere breath" (Ps. 39:4-5). Although we are not promised tomorrow, we have today. We are granted time right now to make choices and commitments. To what will we be committed?
God Is Love
God loves His Son. That the Father allowed His Son to be put to death on our behalf is not something to be viewed lightly. Isaiah says, "He is despised and rejected by men, A Man of sorrows and acquainted with grief. And we hid, as it were, our faces from Him; He was despised, and we did not esteem Him. Surely He has borne our griefs And carried our sorrows; Yet we esteemed Him stricken, Smitten by God, and afflicted. But He was wounded for our transgressions, He was bruised for our iniquities; The chastisement for our peace was upon Him, And by His stripes we are healed" (Isa. 53:3-5).
We Are Accountable
We are God's children, and He loves us as His own. We have been given eternal life and reward through the death of Jesus Christ, but this blessing brings responsibilities: We must hear His voice and obey His word. "My sheep hear My voice, and I know them, and they follow Me. And I give them eternal life, and they shall never perish; neither shall anyone snatch them out of My hand" (John 10:27-28). Again, "This is love, that we walk according to His commandments. This is the commandment, that as you have heard from the beginning, you should walk in it" (2 John 6). Have you been baptized (2 Pet. 3:21)? Are you living a life of obedience (Luke 11:28)?
Author Bio: Aaron is a paramedic for the city of Angleton. He and his wife, Virginia, attend the Adoue St. church of Christ in Alvin, TX. He can be reached at alinden207@gmail.com.