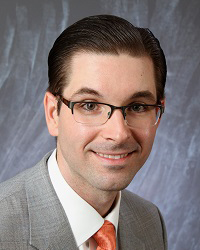 ---
DOCTRINE: The Sermon on the Mount: The Perils of Lust
by David Flatt
Synopsis: Considering the often-overlooked perils of lust, David emphasizes the necessity of controlling the heart and the hand, i.e., our attitudes and our actions.
---
Ye have heard that it was said by them of old time, Thou shalt not commit adultery: But I say unto you, That whosoever looketh on a woman to lust after her hath committed adultery with her already in his heart. And if thy right eye offend thee, pluck it out, and cast it from thee: for it is profitable for thee that one of thy members should perish, and not that thy whole body should be cast into hell. And if thy right hand offend thee, cut it off, and cast it from thee: for it is profitable for thee that one of thy members should perish, and not that thy whole body should be cast into hell (Matt. 5:27-30).
Jesus' teaching in the Sermon on the Mount was both relevant and personally challenging. While not the main objective of this sermon, He properly corrected misrepresentations of what God was seeking to accomplish within Israel through the Law of Moses. The legalistic Pharisees obsessed over the letter of the law, but out-rightly ignored the spirit of the law. A certain apostle would later write that the real Jew was one whose heart had been transformed (Rom. 2:29). The Law of Moses conveyed holiness. The Pharisees were anything but holy. While they did not commit murder, they treated their fellow man with hatred and condescension. At this point in the sermon, Jesus indicated that the Pharisees did not commit the physical act of adultery, but their hearts and minds were filled with lust.
About Lust
Lust is an often-overlooked problem of the heart. Lust is not just one sin among others. It is the root cause of idolatry which evidences itself through specific acts of sin. This evil influence urges us to worship the gods of this world: money, power, and sex. It is deceptive. Lust disguises itself as love, but it is not love. To this end, the apostle of love wrote,
Love not the world, neither the things that are in the world. If any man love the world, the love of the Father is not in him. For all that is in the world, the lust of the flesh, and the lust of the eyes, and the pride of life, is not of the Father, but is of the world. And the world passeth away, and the lust thereof: but he that doeth the will of God abideth forever (1 John 2:15-17).
Lust cannot satisfy or bring blessedness to our lives. It only destroys. James wrote, "Ye lust, and have not: ye kill, and desire to have, and cannot obtain…" (Jas. 4:2). Lust is not just a passing thought. Lust is not just seeing something forbidden or sensual. As Jesus indicates in this passage, lust is the result of eyes which intently focus on what is forbidden; in this case, a married man focusing on a woman who is not his wife.
A clear example of what Jesus is condemning can be noticed in David's scandal with Bathsheba. David saw Bathsheba ceremonially purifying herself as the law commanded. What David saw was accidental or coincidental. There was nothing sinful with the situation itself. What became sinful was David fixing his mind on this woman. Rather than turn away from Bathsheba, David planned how he might act on his lust and commit adultery with her (2 Sam. 11:2-5). In the end, David was exposed and the child that was conceived died. This sad incident illustrates the principle that James would later identify regarding lust, sin, and death: "But every man is tempted, when he is drawn away of his own lust, and enticed. Then when lust hath conceived, it bringeth forth sin: and sin, when it is finished, bringeth forth death" (Jas. 1:14-15).
Lust and the Heart
Jesus always connected His teaching to the heart. This is especially evident in this sermon. All of our thoughts, words, and actions are products of our hearts. This truth, however, is not readily accepted by most people. Most people are willing to acknowledge that their thoughts, words, and actions are not always good, but will often rationalize their behavior by claiming that their heart is in the right place. We may admit wrongdoing, but often insist that we have good hearts. Yet, sin is proof that our hearts have a divided allegiance and pockets of selfishness. Only the poor in spirit can accept this harsh reality.
The Pharisees likely would have admitted to lust, but quickly have defended themselves by saying they did not act on their lust. They did not commit adultery. The irony of the Pharisees' position was that the Law of Moses condemned lust. The ninth commandment stated, "You shall not covet your neighbor's house; you shall not covet your neighbor's wife, or his male servant, or his female servant, or his ox, or his donkey, or anything that is your neighbor's" (Exod. 20:17). What is more disturbing about the Pharisees' position is that Solomon described adultery as a product of lust (Prov. 6:23-32). However, none of this seemed to matter to the Pharisees. The Pharisees thought they could be justified before God so long as they did not act on their thinking. They believed that God was unconcerned about how they thought, and only cared about what they did. Clearly, the Pharisees had a deranged view of God.
On another occasion, Jesus connected sin to the heart. He said, "Do you not see that whatever goes into the mouth passes into the stomach and is expelled? But what comes out of the mouth proceeds from the heart, and this defiles a person. For out of the heart come evil thoughts, murder, adultery, sexual immorality, theft, false witness, slander. These are what defile a person. But to eat with unwashed hands does not defile anyone" (Matt. 15:17-20).
Sin is proof that our hearts are not right, and that we are acting on lustful impulses. What did Peter tell Simon when Simon coveted the divine power of the apostles? Peter said, "May your silver perish with you, because you thought you could obtain the gift of God with money! You have neither part nor lot in this matter, for your heart is not right before God. Repent, therefore, of this wickedness of yours, and pray to the Lord that, if possible, the intent of your heart may be forgiven you" (Acts 8:20-22). The covetous heart of Simon was not unique to him. This is the heart of those whose lust is unrestrained by the Gospel of Christ.
Addressing Our Lust
Jesus defines lust as the essence of adultery. There is no acceptable justification for lust. Lust must be sacrificed. Jesus describes poking out eyes and cutting off hands to emphasize the urgent need of eliminating lust from our hearts. The thoughts of our hearts must be captivated through obedience to the Gospel (2 Cor. 10:3-5).
As husbands and wives, we must honor our marriage vows. Most marriage vows typically include something about "forsaking all others." This is a daily choice that spouses make to control their thoughts, words, and actions as a means to remain faithful to one another. Job asked, "I have made a covenant with my eyes; how then could I gaze at a virgin? What would be my portion from God above and my heritage from the Almighty on high?" (Job 31:1-2).
When this statement from Job is referenced, usually just the covenant of the eyes is mentioned. What about the question Job asked? What would we be given if we violated the covenant we made with our eyes? Paul gives an answer to this question in his letter to the Galatians. After listing the works of the flesh, he writes that those who participate in them will not inherit the kingdom of God (Gal. 5:19-21). Jesus is offering the kingdom of God to us in this sermon. Receiving the kingdom demands sacrificing lust.
Focusing the Mind
We must learn where to focus our hearts and minds. Paul famously wrote, "Finally, brethren, whatsoever things are true, whatsoever things are honest, whatsoever things are just, whatsoever things are pure, whatsoever things are lovely, whatsoever things are of good report; if there be any virtue, and if there be any praise, think on these things" (Phil. 4:8). Lust is the opposite of everything Paul highlights in this passage.
To the saints at Colossae, Paul wrote, "If then you have been raised with Christ, seek the things that are above, where Christ is, seated at the right hand of God. Set your minds on things that are above, not on things that are on earth. For you have died, and your life is hidden with Christ in God. When Christ who is your life appears, then you also will appear with him in glory. Put to death therefore what is earthly in you: sexual immorality, impurity, passion, evil desire, and covetousness, which is idolatry" (Col. 3:1-5).
By the grace of God, we must learn to practice self-control. We always have a choice in how we focus our minds. David had a choice with Bathsheba. Rather than simply turn away, he chose to focus his mind on how to vainly gratify sensual impulses. We must follow the example of Paul and learn to restrain our bodies (1 Cor. 9:27).
Citizenship in God's kingdom mainly revolves around self-control. Practicing self-control is difficult in our society. Our society largely functions by tapping into lust. Corporations, entertainment, and politics all use lust to advance selfish agendas. We must be aware of how the world uses lust to shape us for its purposes. As Paul urged the saints in Rome, we must renew our minds so as to produce transformation (Rom. 12:1-2). The Sermon on the Mount is about a renewal of the mind which leads to a transformation of life. Jesus teaches us how to be transformed into image bearers of God by refusing to conform to the idols of this world. Gaining control of the desires of our hearts is an essential step toward transformation.
Conclusion
As we have been considering the moral and ethical teachings of this part of the sermon, an important aspect of Jesus' teaching should start to emerge. Mainly, Jesus holds us accountable not just for what we do, but for what we think. How we use our mind matters. Solomon stated that we are what we think (Prov. 23:7). Therefore, Jesus teaches that a husband who thinks like an adulterer is an adulterer.
Since the garden of Eden, man's heart has often been filled with lust. Jesus offers us the means whereby our minds can be renewed and our lives transformed. This section of Jesus' sermon certainly does not come naturally to us. Yet, becoming part of His kingdom and growing therein demands that our hearts and minds to be reshaped.
Author Bio: David and his family have labored with the Thayer Street congregation in Akron, Ohio since 2008. The church website is thayerstreetcoc.org. He can be reached at dflatt85@yahoo.com.