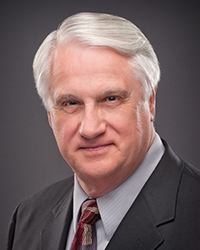 ---
The Epistle of James: Its Value for Today
by Daniel H. King, Sr.
Synopsis: In light of its simple and practical content, brother King offers an overview of James and provides eight reasons why this book remains valuable in the present era.
---
The epistle of James has been a perennial favorite New Testament writing for many people throughout the years since it was originally penned. This is so, in spite of the fact that it was not written by one of the most popular or prolific writers, such as Paul or Luke, and it is not particularly theologically profound. Its simplicity and lack of doctrinal depth is, no doubt, largely responsible for this. There are times when every reader enjoys some "light reading" as opposed to difficult and challenging content. The Epistle of James provides that sort of experience for the typical reader.
Does its simplicity limit its usefulness? Must we go elsewhere in the New Testament to find rich lessons for our lives? How is it valuable in today's world for a person who takes it in hand to read and understand it? There are many ways in which it may be viewed as an especially useful resource. We shall notice a few in the present essay.
1. Application
One key ingredient of James' little letter is its tendency to deal with application rather than theory. This material is not theoretical in nature. It is all about practical application of Christian principles and teachings. It is not about the teachings themselves. James makes a few theological statements over the course of the five chapters of the letter, but they are rare in comparison with the practical ones he expresses, and he does not explore the philosophical side of them (cf. 1:12; 2:1, 10-12, 19; 3:9; 5:7-9, 12, 14). Moreover, he does not spend any time at all explicating them. This writer is all about practical application, rather than theoretical understanding. Theoretical Christianity is not his bailiwick. James is a man of action, and his letter is about taking action.
2. Ministration
James concentrates on ministry, which means that he is interested in turning eternal principles into practical realities in everyday life. Thus, he concludes that the place and time of worship must be a welcoming and open environment. It must not be turned into an atmosphere of prejudice and favoritism; rich and poor ought to be treated similarly (2:1-6). The poor man cannot be left to starve or walk about in rags; he must be cared for and helped (2:15). Quarrels and fights must not be allowed to break out into open warfare; they must be settled (4:1-2). Complaining must cease (5:9). The sick must be prayed over (5:14). Sinners must be turned back from the errors of their way (5:19-20). James is all about ministry to God and man. He, therefore, describes himself as "a bond-servant of God and of the Lord Jesus Christ" (1:1). He saw himself as a minister in the true sense of that word. We must also see ourselves as such. Our task is to serve.
3. Perspiration
The Christianity which James impresses upon his readers has at its core a work ethic. Disciples of Christ must work. What they believe is important. It cannot be minimized. Right belief leads to right action, whereas wrong belief may well lead to wrong and sinful action. What people do, or fail to do, is also significant, and this has all too often been minimized by some theoreticians. The section at 2:14-26 is famous for its emphasis on how critical works are in the process of human salvation. Many theologians do not like the emphasis that James places upon works. At one point in his life, Luther considered the letter unworthy of having a place in the corpus of inspired books on account of this. None of this persistent debate over these matters has had any serious effect on the popularity of this letter. It has a critical role to play in the overall understanding of human action in the divine salvation. The headline text in James would, naturally, be this one: "Even so faith, if it has no works is dead, being by itself" (2:17 NASB). Solving problems and getting things done is at the heart of this brief but powerful letter.
4. Illustration
The work of this writer is filled with pictorial expressions of important concepts. For example, when James speaks of faith and works, he immediately turns to illustrate the notion: "If a man says he has faith, but he has no works, can that faith save him? If a brother or sister is without clothing and in need of daily food, and one of you says to them, 'Go in peace, be warmed and be filled,' and yet you do not give them what is necessary for their body, what use is that? Even so faith, if it has no works, is dead, being by itself" (2:15-17). James is an illustrator—painting pictures with his words.
5. Continuation
A good start is important, but when that is combined with a good finish, success almost inevitably follows in any endeavor. Persistence wins the fight. Unless you get a knockout in the early rounds, you must tenaciously fight on throughout all of the final rounds. James says that "the test of your faith produces endurance. And let endurance have its perfect result" (1:3-4). One who quits has no chance of ever winning. Staying in the contest is key to a "perfect result." We cannot become discouraged or disheartened and quit. We have to continue with steady confidence until we have crossed the finish line. Jesus also taught the importance of persistence (cf. Matt. 10:22; 24:13). James writes, "Blessed is the man who perseveres under trial: for once he has been approved, he will receive the crown of life, which the Lord has promised to those who love him" (1:12). Do not quit. Never give up.
6. Exposition
Students of James frequently observe that this work represents a loose but careful exposition of the Sermon on the Mount (Matt. 5-7; Luke 6). Many studies of this subject have been offered by scholars throughout the years showing similarity of language and expression as well as of theme and substance. We shall not here enumerate the comparisons, but suffice it to say that James relies heavily on the words of Christ, especially as they were memorialized in that magnificent sermon. We would do well to imitate his method. Jesus was the Master Teacher. It would be impossible for us to improve upon either His words or His doctrines. James knew that and so he offered us a writing that exposed, for his audience, the truths that Jesus saw as important. If they were important to Jesus, they were deemed worthwhile by James.
7. Concentration
What we give our careful attention to is what is most precious in our minds and hearts, and so in our lives. Most people dedicate all of their time and effort in making and spending money. This is what they consider to be most important. We must make a living, that is true, but such concentration on earthly concerns leaves out heaven and will cause us to neglect our duties toward heaven, if we are not vigilant in the matter. James would discourage this approach to life. He would have us consider the spiritual verities and give thoughtful consideration to the will of God for our lives. This begins with a prayerful and careful investigation of the Word of God: "But one who looks intently at the perfect law, the law of liberty, and abides by it, not having become a forgetful hearer but an effectual doer, this man shall be blessed in what he does" (1:25). Spiritual concentration starts with an "intent look" into the one source that reveals God's will for mankind, the Bible.
8. Expectation
What we come to expect is very often what we get from any enterprise. If we expect failure, failure is nearly inevitable. If, on the other hand, we expect to be successful, our chances of success increase dramatically. James condemns the "double-minded man," because his doubt is an unmovable impediment to the realization of his fondest desires. "But let him ask in faith without any doubting, for the one who doubts is like the surf of the sea, driven and tossed by the wind. For let not that man expect that he will receive anything from the Lord, being a double-minded man, unstable in all his ways" (1:6-8). The Lord's people should be single-minded in their planning and praying. Expect a happy outcome, and it is likely to follow.
These are just a few of the serious matters with which this writer struggles as he guides his audience through the practical ramifications of everyday Christian living. Does the epistle of James have value for us today? Certainly! Kurt Vonnegut wrote, "New knowledge is the most valuable commodity on earth. The more truth we have to work with, the richer we become." James is full of such truth.
In our view, there is little wonder that the letter of James has become such an ageless and timeless preference among the documents of the New Testament for many Christians. It has come to have a special place in their hearts. His work is simple but spiritually profound. For this reason, we will be rewarded richly every time we read and study it through. We encourage you to spend some of your time "looking intently" into this part of the Word of God. Your time will be well spent, and you will not be sorry of your decision to do so.
Author Bio: Daniel H. King, Sr. preaches for the Locust St. church of Christ in Mt. Pleasant, TN. The church website is lscoc.com. He can be reached at danielhking@hotmail.com.