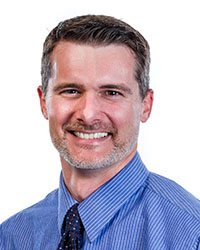 ---
LEAVING A SPIRITUAL LEGACY: Focus on Our Children
by John Partain
Synopsis: While being raised in a Christian home is a beautiful blessing, young people must cultivate their very own faith. The faith must become my faith. Moreover, it must be active and enduring.
---
Introduction
Young people, this lesson is for you. Kids, think of some things that you wish you had all to yourself: your own bedroom, bike, or car. In the movie, Home Alone, one of the first things young Kevin did when he was left behind was to order his own cheese pizza: "A lovely cheese pizza, just for me! "
What about having your own faith? Many of our young people are raised in Christian homes by parents who are devoted disciples, who want you to have your faith. In writing to Timothy, Paul said, "For I am mindful of the sincere faith within you, which first dwelt in your grandmother Lois and your mother Eunice, and I am sure that it is in you as well" (2 Tim. 1:5). No reference is given to his father. The spiritual role models in Timothy's life were his mother and grandmother. While that may not have been ideal, it was sufficient.
Hebrews 11 says, "Now faith is the assurance of things hoped for, the conviction of things not seen" (v. 1). Faith involves a firm belief in God—an individual conviction that He exists, and that His promises are trustworthy. In talking about a legacy, we are talking about the end of our life. For young people, this seems like a distant possibility; yet, we do not know how long life will last. I am 38 years old, but I am not guaranteed 39. Something might happen with my health. A friend of mine was recently killed in an auto accident. Reality is scary. Part of the reason for becoming a Christian is that it gives us hope in the face of life's uncertainty. Hebrews 11:2 continues, "For by it the men of old gained approval." This great chapter records the lives of many heroes of faith that serve as examples to us.
God wants us to have our very own faith. Looking at the world around us, we observe His creation. Looking into the Bible, we read and reflect upon His word. Both powerfully testify to God's existence. We can develop our very own faith. We can be confident that God is, and that His promises are sure.
The Faith & My Faith
The Bible refers to faith in another sense, namely "the faith." What is "the faith"? It is the gospel, the good news of Jesus Christ, revealed by inspiration, once delivered to the saints, for which we must earnestly contend (Jude 3). So, how do you make faith your very own? You must take "the faith," God's word, study it diligently, and put it in your heart, thus making it your faith.
Consider Romans 1:16-17, which says, "For I am not ashamed of the gospel, for it is the power of God for salvation to everyone who believes, to the Jew first and also to the Greek. For in it the righteousness of God is revealed from faith to faith; as it is written, 'But the righteous man shall live by faith.'" Notice the language, "from faith to faith." Each of us must take the objective standard of God's word and make it our personal standard of living.
An Active Faith
The implanted word can save our souls, but we must put faith to work. Be doers of "the faith," not deluded and forgetful hearers. Remember, "one who looks intently at the perfect law, the law of liberty, and abides by it, not having become a forgetful hearer but an effectual doer, this man will be blessed in what he does" (James 1:25).
As we reflect upon leaving a spiritual legacy, consider the life of Paul. Before obeying the gospel, Saul murdered and persecuted believers. He calls himself the chief of sinners (1 Tim. 1:15). In other words, "No one was a greater sinner than was I." After Paul was converted, he faithfully served God the remainder of his life. In the end, he said, "I have fought the good fight, I have finished the course, I have kept the faith" (2 Tim. 4:7). What a wonderful spiritual legacy! That's what I want to say at the end of my life; isn't that what you want to say at the end of yours?
Keeping the Faith
Making Good Choices
To keep the faith, it is essential that we make good choices. Frequently, we stand in a fork of a road and are faced with the choice of making the right decision or the wrong decision. Our integrity is often tested: Will I lie or tell the truth? The truth may hurt; it may be uncomfortable; it may result in punishment. Telling the truth is always the right decision.
You might be faced with a situation with your friends where they encourage you to do something that you believe to be wrong. Perhaps it involves sneaking on private property that has a big "No Trespassing" sign. Will you stand up to your friends, saying, "No, I can't do that. It's wrong"? Making right choices starts when you are young.
How do you respond to your parents? God's word says that children must obey their parents. Will you obey even if you think their prohibitions are unfair, or that your way is better? Jesus wants you to respect authority and show a spirit of obedience. If you learn this lesson as a child, it will help you when you are grown. I work for a judge as a court reporter. If I show a spirit of disobedience, I will lose my job! More importantly, the Lord expects the same spirit of respectful submission from His children.
We face moral choices every day. Will we choose right or wrong? From the beginning, Satan has been tempting mankind to disobey God. He encourages us to compromise, to take the easy path, the dishonest, disrespectful, and disobedient path.
Doing Good Things
To keep the faith, we must have an active faith. God wants us to believe the right things and do things that are good and right. The heroes of Hebrews 11 were obedient to God. If we see a brother or sister in need of daily food, it is not enough to say, "I hope it works out for you." We must help such people, putting our faith into action (James 2:14-18).
Having an active faith demands that we present our bodies as a living and holy sacrifice (Rom. 12:1). In the Old Testament, the people of God were required to offer animal sacrifices. I am so glad that we are not required to do that today. However, we must present our bodies as a sacrifice to God, not literally, but symbolically.
First, we must do good things for God. This includes being active in worship. Many of you are learning to sing, learning about different aspects of Christian worship. You need to start giving it your all. When we assemble, God is present.
If we are here to please God, we must be active in service. In many denominations, you sit in the audience and watch the entertainers. That is not what God wants. Every one of us must be active in worship. We all need to sing, and pray, and listen, and remember the sacrifice of Jesus, and give back to God.
Reflect upon the sacrifices of Cain and Abel. Why was God pleased with Abel? Abel's attitude was, "What can I do to make God happy?" He did what God commanded. As a result, his offering pleased the Lord. What about his brother, Cain? Yes, he offered a sacrifice, but God was not pleased. Cain did not think about what God desired. Therefore, in our worship, let's determine to devote our full heart and mind to worship. Let's learn to do what God wants, not just do what we want.
In the Golden Rule, Jesus taught us to treat others as we want to be treated: "In everything, therefore, treat people the same way you want them to treat you, for this is the Law and the Prophets" (Matt. 7:12). The Lord manifested this spirit, and so also should we. Jesus is the perfect example, and our goal is to emulate Him (Phil. 2:3-5). How do you treat your friends and family? The natural thing for all of us is to think and act selfishly. You have got to stop yourself, and ask, "What is best for the other person?"
The parable of the good Samaritan tells the experiences of a man who was robbed on the road. He was stripped, nearly beaten to death. While the priest and Levite passed by on the other side, a Samaritan stopped, and assisted the man, binding his wounds, putting him on his donkey, bringing him to an inn, and caring for his needs. He did good to someone in need. We should do the same.
Being a Good Influence
To keep the faith, we must be a good influence. Are you serving as salt and light (Matt. 5:14-16)? Be a good influence on those who are around you, even though worldly people may sometimes mock you. They may come to a point in life where they reassess their lives, remember your good example, and turn their life around. Let us, therefore, avoid grumbling and complaining, and be lights in this dark world (Phil. 2:14-16). Although Christians are few, we must be lights. It is amazing how much light one candle emits in dark spaces.
Conclusion
You must have your faith, and not rely on your mom's faith or your dad's faith. We must live our lives based on that faith. Make good choices. Do good things that will please God. Be a good influence. Discipleship starts with belief, but we must act upon our convictions. Obedience is required, both in initial conversion and in living the life of a Christian.
Author Bio: John serves as a deacon at the Adoue St. church of Christ in Alvin, TX. He is a court reporter at the Galveston County Courthouse in Galveston. He can be reached at johnppartain@yahoo.com.