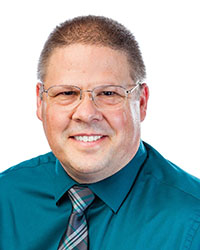 ---
LEAVING A SPIRITUAL LEGACY: Focus on the Church
by Darin Henry
Synopsis: Individual Christians leave a spiritual legacy. So also do local congregations. Does the church where I worship have a reputation for soundness or softness? It is standing for the truth or has it lost its candlestick?
---
Introduction
In this lesson, we consider how local congregations may leave a lasting spiritual legacy.
A heritage is something you inherit, something into which you are born—such as wealth or fame. In contrast, a legacy is something you leave behind. It continues to exist after someone has retired or passed away.
Over the course of our lives, we leave an impression upon others. If all these impressions are compiled, you would have your reputation, your legacy. So long as someone remembers Darin Henry, my reputation will continue. The same is true of local congregations.
The term "church" is used in two senses in the Bible: universal and local. From a comprehensive standpoint, it includes all baptized believers down through time, from Acts 2 (when the church was established) until the hour when the Lord returns. From a local standpoint, it refers to individual congregations: the church of God at Corinth, or the Adoue Street congregation in Alvin, Texas, etc.
From a universal standpoint, the church will never be defeated by any attacks by Satan or his supporters. Down through the ages, kingdoms of men have risen and fallen, despite their strength and power. However, the kingdom of God (that was established in the days of the Roman empire) would never perish (Dan. 2:44-45). Jesus said, "I also say to you that you are Peter, and upon this rock I will build My church; and the gates of Hades will not overpower it" (Matt. 16:18). It is comforting to know that we can be part of something that will stand forever! Yet, it will not happen automatically or by accident. From a local standpoint, individual congregations may be strong or weak, thriving or declining.
We should recognize the great inheritance that we have received through our Savior, but the Lord also wishes that we leave behind a legacy of strength and devotion. As the people of God, we must not just hand off the steering wheel to the next generation, and bail into the back seat, but we should continue watching and working, teaching, edifying, and stabilizing souls in the church.
How is this possible? Through a genuine commitment to the Savior, Jesus Christ, and dedication to His cause. Is your faith built upon the Rock? "And all drank the same spiritual drink, for they were drinking from a spiritual rock which followed them; and the rock was Christ" (1 Cor. 10:4)?
Every church leaves a legacy. The question is, "What kind of legacy will we leave as a local congregation?" A reputation can be destroyed in a moment, but a legacy is built over a lifetime. Therefore, let us consider ways in which the church can leave a spiritual legacy.
Let Us Pray
Praying for the church is a part of building its legacy (2 Thess. 1:11-12). Specifically, let us pray that unity in truth prevails (Ps. 133). We should pray for faithful elders (1 Pet. 5:1-4). We should pray that God's pure doctrine is faithfully proclaimed and practiced (Phil. 1:27), and that individuals will continue to hunger and thirst after righteousness (Matt. 5:6) and continue studying the Scriptures (2 Tim. 3:16-17). We should pray that parents raise their children to believe in God (Eph. 1:4) and that children will learn to be respectful and obedient (Eph. 6:1-3). We should pray that members grow and maintain their distinctiveness from the world, being holy and pure (Rom. 12:2; Heb. 12:14), and that they will be prepared for persecution and persevere when it comes (Eph. 6:18).
Let Us Preach
Preaching with courage and conviction is also essential (2 John 9-10). Preachers, do not be afraid—be bold. Members, encourage your local evangelists to be bold. Paul exhorted Timothy, "Preach the word!" You bring a message of good news. Do not shy away from performing your duty! Reprove, rebuke and exhort with all longsuffering. Avoid the path of compromise; do the work of an evangelist and fulfill your ministry (2 Tim. 4:1-5).
While the context is addressed to Timothy, you could almost extract verses 3-4 and apply them to the local congregation. Local churches must also be committed to the truth, and not allow soft sermons to be taught from the pulpit.
How do you want to be remembered? Speaking to the Ephesian elders, Paul said, "Therefore, I testify to you this day that I am innocent of the blood of all men" (Acts 20:26). Why, Paul? "For I did not shrink from declaring to you the whole purpose of God" (v. 27).
Let Us Serve
Let us faithfully serve the Lord's church. 1 Peter 4:10 reads, "As each one has received a special gift, employ it in serving one another as good stewards of the manifold grace of God." Am I using the gifts with which God has blessed me? Are there talents that I am not using, or potential abilities that I am not developing?
If the church is going to be healthy and whole, each member must function together (Rom. 12:4-5), being devoted to one another in love (Rom. 12:10-13).
We fondly remember those with whom we once served but have now passed to their reward. It has been said, "You don't know what you have until it is gone." The truth is, you knew what you had—you just never thought you would lose it!
Devoted Christians who labor long years in a local congregation are lovingly remembered for their past service. Many have gone on to their eternal reward, leaving behind wonderful memories, and noble examples. If they were sitting here in the pews today, they would not want praise or honor. Their service was not performed for men's honor, but for God's glory.
The longevity of the Alvin congregation, or any church, is rooted in the faithfulness of those who came before. It is presently dependent upon our continued devotion. Its future is contingent upon our continued commitment to the same enduring principles. Will we continue to faithfully labor and serve?
Let Us Contribute
The cause must be supported. Our lasting legacy is also dependent upon the financial support we provide to the church, for its present labors and future preservation. May the accusation that Malachi made against ancient Israel never be leveled against us: "Will a man rob God? Yet you are robbing Me! But you say, 'How have we robbed You?' In tithes and offerings" (Mal. 3:8). Their priorities had been turned upside down, ignored and forgotten. They were in danger of divine judgment (Mal. 2:11).
The preservation of the Lord's church in this locale depends upon our continued financial commitment. Its ability to continue to perform its work and meet its budget—expenses relating to upkeep, teaching supplies, benevolence for needy saints, supporting the local evangelist and preachers who labor elsewhere that depend upon outside support—requires the continued liberal contribution of its members.
God honors those who are generous. Contributing to the Lord will benefit each of us. The survival of a local congregation is dependent upon the continued generous support of its members.
Let Us Grow
For the church to leave a legacy, we must continually grow (Col. 1:9-10). All plants need water and sunlight. When a seed germinates, roots will extend downward, in the direction of moisture, while the stem grows upward, in the direction of sunlight. Spiritually speaking, we must do both—being deeply rooted in the truth, reaching ever upward toward the Father of Lights.
Satan would exploit us in times of vulnerability, when we are downcast, demoralized, or discouraged. He wants us to "Throw in the towel!" We will face momentary setbacks. Like Peter, we also stumble and fall (Luke 22:31-32). Did Peter fail? Yes, he fell hard. Was he restored to faithful service? Yes. In 2 Peter 1:5-8, the inspired apostle reveals how we boost and strengthen our faith: giving all diligence, add to your faith virtue, knowledge, temperance, patience, godliness, brotherly kindness, and charity.
Conclusion
The solution isn't that difficult, but straightforward. Man makes it complicated, but God has made it simple. We have five acts of worship: preaching, praying, singing, contributing of our means, and partaking of the Lord's supper. Three of these five contribute to the building of the legacy of the church. We need to pray for the church, preach the truth, support its efforts financially, and fully participate in its spiritual life, heartily praising God, and remembering the sacrifice of Jesus Christ on the cross.
The legacy that a church leaves is the path that they follow down through the years. Christians cannot sit idle in their faith, but must make every effort to draw near to God.
Author Bio: Darin serves as an elder at the Adoue St. church of Christ in Alvin, TX. He works as a Piping Design Group Lead at Jacobs Engineering in Houston. He can be reached at dbhenry1967@yahoo.com.